Alberta Fromme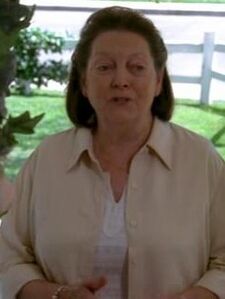 Alberta Fromme is known as the neighborhood cat lady.
Biography
She lived either on Wisteria Lane or on a street nearby, as it was never determined. In season 1 she asked if Susan could watch her cat Mr. Whiskers while she was out of town. She was seen at many neighborhood parties and functions, and appeared to be friends with Ida Greenberg and Karen McCluskey. She has not been seen or mentioned since season 3, so it is assumed that she has either moved away or died during the five year jump between seasons 4 and 5.
Ad blocker interference detected!
Wikia is a free-to-use site that makes money from advertising. We have a modified experience for viewers using ad blockers

Wikia is not accessible if you've made further modifications. Remove the custom ad blocker rule(s) and the page will load as expected.