Alberta Holstein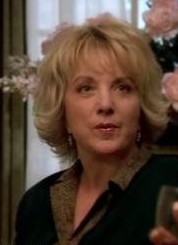 Alberta Holstein is a member of Wisteria Lane Book Club. She was seen once during the club's meeting, which is held every month. She asked everyone's opinion about a book. She was surprised to notice that she's the only one who had read the book among the other club members. She was disappointed by the attitudes of the ladies and questioned the point of having a book club when no one reads the book. Then, Bree saved the situation by sending Alberta and some other ladies to the kitchen to help her with the snacks.
Ad blocker interference detected!
Wikia is a free-to-use site that makes money from advertising. We have a modified experience for viewers using ad blockers

Wikia is not accessible if you've made further modifications. Remove the custom ad blocker rule(s) and the page will load as expected.