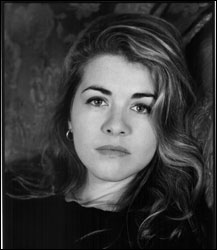 Alexandra Cunningham is an American screenwriter and television producer.
Career
Cunningham produced and wrote for the action series Fastlane, and wrote episodes of NYPD Blue, Pasadena and Rome.
Desperate Housewives
Cunningham is most known for being a writer and producer for ABC Studios' dramedy Desperate Housewives, having written more episodes of the show than any other writer besides showrunner and creator Marc Cherry.
Cunningham as a producer works on behind-the-scenes activities such as casting and editing. As a writer, she pitches ideas for stories, as well as coming up with gags, create dialogue and adding touches to scripts.
Season One
Season Two
Season Three
Season Four
Season Five
Season Six
External links
Ad blocker interference detected!
Wikia is a free-to-use site that makes money from advertising. We have a modified experience for viewers using ad blockers

Wikia is not accessible if you've made further modifications. Remove the custom ad blocker rule(s) and the page will load as expected.