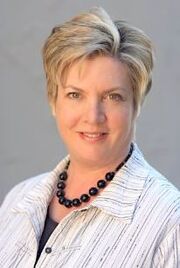 Bethany Rooney
(formally credited as
Beth Hillshafer
) is an American television director who has worked on Desperate Housewives.
Career
She has also directed a number of made-for-television movies, particularly near the beginning of her career in the late 1990s, including She Cried No, Locked Up: A Mother's Rage, Mixed Blessings, Remembrance, Full Circle, The Promise and When Innocence Is Lost.
Desperate Housewives
Rooney has directed episodes from Season Four and Five.
Season 4
Season 5
Season 6
External links
Ad blocker interference detected!
Wikia is a free-to-use site that makes money from advertising. We have a modified experience for viewers using ad blockers

Wikia is not accessible if you've made further modifications. Remove the custom ad blocker rule(s) and the page will load as expected.