Dan Peterson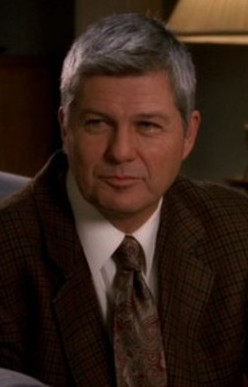 Profession
Boss at Tom's Old Firm
Season(s)
S1
-
S2
-
S3
-
S4
-
S5
-
S6
-
S7
-
S8
Dan Peterson is portrayed by Edward Edwards.
Biography
The boss of Tom's old firm. He didn't give Tom a promotion because Lynette begged that he wouldn't because he would be away too much and her family would be hurt. During Tom's final confrontation with him, he is openly rude to him and tells him he makes crappy decisions on a daily basis. Tom quits after that.
Trivia
Ad blocker interference detected!
Wikia is a free-to-use site that makes money from advertising. We have a modified experience for viewers using ad blockers

Wikia is not accessible if you've made further modifications. Remove the custom ad blocker rule(s) and the page will load as expected.