Ad blocker interference detected!
Wikia is a free-to-use site that makes money from advertising. We have a modified experience for viewers using ad blockers

Wikia is not accessible if you've made further modifications. Remove the custom ad blocker rule(s) and the page will load as expected.
Emily Portsmith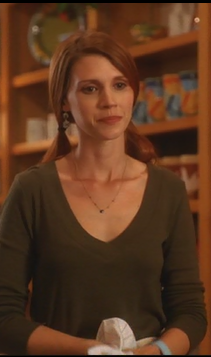 Profession
Waitress at The Coffee Cup
Season(s)
S1
-
S2
-
S3
-
S4
-
S5
-
S6
-
S7
-
S8
Emily Portsmith was a barrista who worked at The Coffee Cup alongside Eddie Orlofsky.
Biography
She becomes acquainted with Nick Bolen, a regular customer. Emily is seen wiping bread crumbs from his shirt and is supposedly flirting with him several times. One night, after Nick leaves the coffee shop, Emily is left to close up the joint and when she prepares to go she is stopped by Eddie, and who ends up strangling her, just like Julie was strangled. Emily is left for dead in the floor of the café. ("The Coffee Cup")
Emily is found dead on the floor of The Coffee Cup, prompting people to take self-defense classes as the strangler might be out there. ("Would I Think of Suicide?")