Jonathan Lisco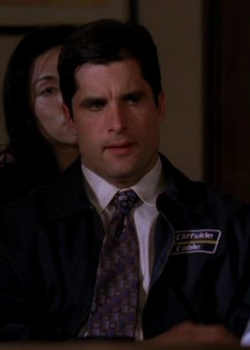 Season(s)
S1
-
S2
-
S3
-
S4
-
S5
-
S6
-
S7
-
S8
Jonathan Lisco was the Solis family's cable guy, and gay. Carlos mistakenly thought he had an affair with Gaby, and due to this Carlos beat him heavily. He later turned up as a witness when Carlos was prosecuted for gay bashing.
Ad blocker interference detected!
Wikia is a free-to-use site that makes money from advertising. We have a modified experience for viewers using ad blockers

Wikia is not accessible if you've made further modifications. Remove the custom ad blocker rule(s) and the page will load as expected.