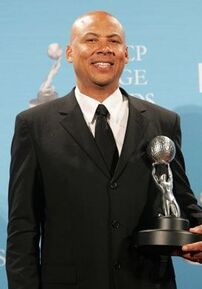 Ken Whittingham
is an American television director.
Career
Whittingham is most notable for his directorial work on a number of episodes across many and diverse television series such as One on One, The Parkers, The Bernie Mac Show, Scrubs, Everybody Hates Chris, The Amanda Show, Girlfriends, The Office, My Name Is Earl, Parenthood and Entourage.
Desperate Housewives
Whittingham has directed two episodes for Desperate Housewives.
Season 5
Season 6
External links
Ad blocker interference detected!
Wikia is a free-to-use site that makes money from advertising. We have a modified experience for viewers using ad blockers

Wikia is not accessible if you've made further modifications. Remove the custom ad blocker rule(s) and the page will load as expected.