Lamar Benjamin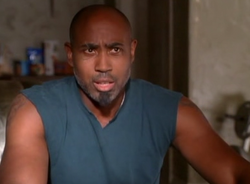 Season(s)
S1
-
S2
-
S3
-
S4
-
S5
-
S6
-
S7
-
S8
Lamar Benjamin played by Lamont Thompson was an ex-con who lived on the "rough" side of Fairview. He is paid by Bree to visit her husband Orson, who is not supposed to have any contact with somebody he met in prison.
Ad blocker interference detected!
Wikia is a free-to-use site that makes money from advertising. We have a modified experience for viewers using ad blockers

Wikia is not accessible if you've made further modifications. Remove the custom ad blocker rule(s) and the page will load as expected.