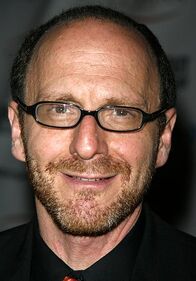 Lonny Price
is an American actor, writer and director.
Career
Price's career started in Broadway where he starred as an actor. He first worked on Stephen Sondheim musical Merrily We Roll Along, which went through constant revisions and caused the play to go astray in being unsuccessful.
Desperate Housewives
Price has worked as a director for Desperate housewives for a few episodes in Season 6 and 7.
Season 6
Season 7
External links
Ad blocker interference detected!
Wikia is a free-to-use site that makes money from advertising. We have a modified experience for viewers using ad blockers

Wikia is not accessible if you've made further modifications. Remove the custom ad blocker rule(s) and the page will load as expected.