Night Manager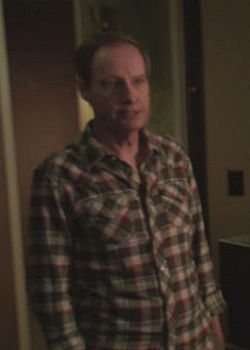 Season(s)
S1
-
S2
-
S3
-
S4
-
S5
-
S6
-
S7
-
S8
This Night Manager checked Bree Van de Kamp into a motel and escorted her to her room.
Story
We see Bree entering a small room in a motel; it's the same room she used to come to when she was having her affair with Karl Mayer. She's got a haunting and abandoned look on her face as an employee explains that breakfast is available until 10:30 and then tips her saying the good stuff if gone by 8:00. Bree thanks the man but assures him she won't be having breakfast. He gives her the keys to the room and tells her to suit herself before he leaves. ("Putting It Together")
Ad blocker interference detected!
Wikia is a free-to-use site that makes money from advertising. We have a modified experience for viewers using ad blockers

Wikia is not accessible if you've made further modifications. Remove the custom ad blocker rule(s) and the page will load as expected.