Peggy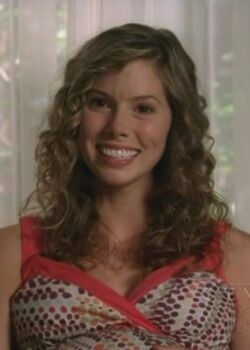 Family members
Unnamed Husband
Unnamed Child
Peggy is a mother that Lynette met at the doctor's office.
Story
While Lynette is in the doctor's waiting room, she meets Peggy and her husband. Peggy asks her husband to go and get her water. She then tells Lynette that it is their first child. Lynette warns Peggy of all the troubles of parenthood. She tells her that though her husband says it now, he will not help out with the baby when it is born. She also tells her that she will never be able to wear a bikini again and though she will feel lonely, she will never be alone. When Peggy's husband returns, Peggy starts crying to which Lynette passes off as hormones.
Ad blocker interference detected!
Wikia is a free-to-use site that makes money from advertising. We have a modified experience for viewers using ad blockers

Wikia is not accessible if you've made further modifications. Remove the custom ad blocker rule(s) and the page will load as expected.