Rose Kemper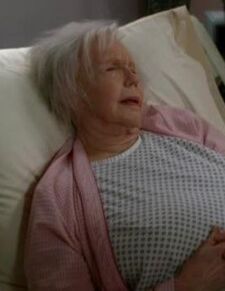 Family members
Mr. Kemper - Late Husband
Unnamed children
Season(s)
S1
-
S2
-
S3
-
S4
-
S5
-
S6
-
S7
-
S8
Rose Kemper is an old lady who used to live on Wisteria Lane. She hit Orson Hodge over the head with a bat after he broke into her house. Orson then talked the doctors into thinking she was crazy to prevent her from causing him to be caught. It has been hinted at that she has since been taken into a nursing home or moved.
Ad blocker interference detected!
Wikia is a free-to-use site that makes money from advertising. We have a modified experience for viewers using ad blockers

Wikia is not accessible if you've made further modifications. Remove the custom ad blocker rule(s) and the page will load as expected.