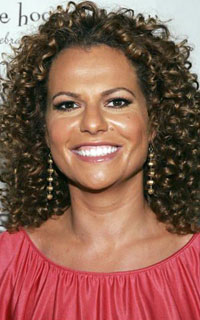 Sanaa Hamri
is a Moroccan American music video and film director.
Career
Hamri has directed many music videos for many artists such as Joss Stone, Sting and Christina Aguilera.
Hamri's first film to director and first transition from music videos was a film named Something New by Focus Features.
Along with directing feature film and music videos, Hamri also directs television. Hamri has directed multiple episodes of Grey's Anatomy and Men in Trees.
Desperate Housewives
Hamri has directed an episode for Desperate Housewives.
Season Three
External links
Ad blocker interference detected!
Wikia is a free-to-use site that makes money from advertising. We have a modified experience for viewers using ad blockers

Wikia is not accessible if you've made further modifications. Remove the custom ad blocker rule(s) and the page will load as expected.