Tracy Miller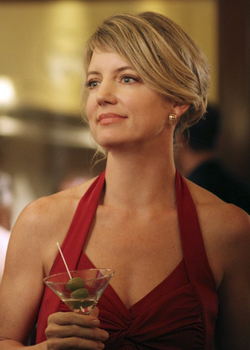 Tracy Miller is a friend of Bree Van de Kamp.
Story
When Bree, Keith and Richard all went out for dinner, Bree ran into Tracy and she ended up joining them for dinner. When to food arrived, Tracy found Keith's engagement ring, which was going to propose to Bree with, but he left because of being embarrassed.
Gallery
Gallery of photographic stills released to promote the character.
Ad blocker interference detected!
Wikia is a free-to-use site that makes money from advertising. We have a modified experience for viewers using ad blockers

Wikia is not accessible if you've made further modifications. Remove the custom ad blocker rule(s) and the page will load as expected.