Bree Weston Lover (a.k.a. Jo)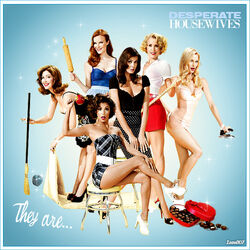 Portrayed by
Bree Weston Lover
Also known as
Bree Mason Lover
Bree Van de Kamp Lover
Bree Hodge Lover
Edie Britt Lover
Origin
United States of America
Family members
Unnamed Mother
Unnamed Father
Unnamed Dog
Unnamed Cat
Unnamed Cat
Unnamed Ex-Fiance
Unnamed Ex-Fiance
#Start spreading the news,
I'm leaving today,
I wanna be a part of it!
New York, New York!

#These vagabond shoes,
You're an ass, you know that?!... No, keep playing.
#Are longing to stray,
There's a word you know, right?
#And get around the heart of it,
New York, New York!

#I wanna...
Just tell you that the affair was one thing, I mean, I forgave you because on some small level I thought that you were in love with her and now I find out that you were just groping people at parties!
#Top of the heap!
Karl, don't you turn away from me! Look at me! You know, what else were you doing during our marriage? How many other women were you sticking it to?! With God as my witness, it will snow on the hills of hell before I ever feel sorry for you again!
#New York!#

Susan Mayer
Hi I'm one of the admins on Wiksteria Lane. I have been a Desperate Housewives fan since season two, then again for season six, and again for season eight present.
| Type of edits | Edit count |
| --- | --- |
| Total | 1,050 |
| Article | 558 |
| Talk | 77 |
| User | 122 |
| User Talk | 0 |
| Wiksteria Lane | 0 |
| Wiksteria Lane Talk | 0 |
| Image | 206 |
| Image Talk | 0 |
| Template | 1 |
| Template Talk | 0 |
| Category | 1 |
| Category Talk | 0 |
| User Blog | 8 |
| User Blog Comment | 24 |
| Blog | 0 |
| Blog Talk | 0 |
My Desperate Housewives History
I first bacame a fan of Desperate Housewives in 2005 as the second season had begun. I saw my parents watching it and the first scene I ever saw was when Gaby Solis was being chased down the stairs by Caleb Applewhite and she miscarried. I watched the rest of season two that year but I never had time to go back to see season three. In 2009, I was up in Massichusits for a funeral and that night, I was flipping through channels on TV and the season six premiere of Desperate Housewives was on and I fell in love all over again, however, I was confused about where Edie Britt was because I didn't know yet that she died in a car crash.
Once again though, I didn't have time to continue watching it (I also thought back then that Angie Bolen was going to be Edie's replacement). Over the summer of 2012, I was bored and I went through Netflix on my Wii and found Desperate Housewives. I started the show all over from season 1 to season 8 and loved it (except season 7 which was horrible).
My Desperate Recapps
Finished
Current
Future
My Desperate Episodes
Number 1 of every season
Disaster Episodes
Season Premieres
Season Finales
Segmented Episodes
Best of Season 1
Best of Season 2
Best of Season 3
Best of Season 4
Best of Season 5
Best of Season 6
Best of Season 7
Best of Season 8
My Desperate Characters
Lead Housewives
There are five leading housewives in
Desperate Housewives
who have maintained leading roles on the show ever since the
Pilot
episode.
Susan Mayer-Delfino
is the first housewife, a single divorcee raising a teenage daughter at the beginning of the series and later remaries and has a son and becomes a widow at the end of the show.
Lynette Scavo
is the second housewife of the show, a stay-at-home mom raising four kids with her husband always away on business. Throughout the show, Lynette battles cancer, finding out her husband has a eleven year old love child, an achoholic mother, running a failing pizzeria, her husband having a mid-life crisis, becoming pregnant with a second set of twins, miscarriaging one, and having a year long separation, nearly divorcing her husband, Tom.
Bree Van de Kamp
is the third housewife on the show, a women who follows old values and has been hinted to have obsessive-compolsive disorder. Bree starts the show with her life falling apart when her husband of eighteen years asks for a divorce and her kids begin to rebell against her, the show continues with her reconciling with her husband, Rex only for him to die, suffering achohlism and engaging the man who murdered Rex only for him to over dose and die, finally remarrying to what later turns out to be a crazy dentist, her daughter becoming pregant, her husband, Orson going to prison, starting a catering business, marital problems, cheating on her husband Orson, with Susan Mayer's ex-husband, Karl, O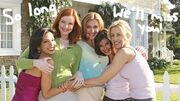 rson becoming paralyzed, Orson leaving her, Bree becomes a couger, Bree dates a cop and is accused of murder, and after all this, she marries her lawyer and becomes senator of Kentucky.
Gabrielle Solis
is the fouth housewife of the show, a former fashion model who starts an affair with her gardener as her husband is always on business. The show continues with Gaby ending her affair when she becomes pregnant, miscarries three months later, fails at adoption, and her husband cheats on her with their surrogate leading to a messy divorce. Gaby remarries to the new mayor, Victor Lang but starts an affair with her ex-husband, Carlos when she finds out Victor doesn't love her, Victor gets killed in a tornado and Gaby remarries Carlos, has two obese kids, finds out her eldest daughter was switched at birth, her evil stepfather returning to rape her, Carlos kills him, Gaby helps cover up the murder, becomes a personal shopper, and moves to California with her family. Mary Alice Young is the fifth housewife of the show and the narrator. Mary Alice commits suicide in the pilot episode of the show when recieving a blackmail note. The season one mystery is her life leading up to the suicide. Mary Alice narrates the show from the afterlife watching her friends lives go on. Before her death, Mary Alice was good friends with Susan, Lynette, Bree, and Gaby. Mary Alice was also friends with
Katherine Mayfair
when she lived on the street years before and she was kind of friends with
Edie Britt
.
Susan Delfino (nee. Bremmer, formally Mayer)
In season on
e, I loved
Susan Mayer
because she was so crazy and clumsy especially when she burned down
Edie Britt
's house. Susan and her ex-husband,
Karl Mayer
were so funny in every scene they had together. I also love how Susan does everything she can to get
Mike Delfino
to date her and will stop at nothing to keep Edie away. In season two, Susan's role got even better when she was practically in a love pentagon because she loves Mike, even though he leaves her, she starts dating Dr. Ron McCready, and she remarries her ex-husband Karl because she needs health ensurance, while he is engaged to Edie. Then, when Susan and Karl sleep together and Edie burns down Susan's house, even more histarical also when Susan and Edie get into a cat fight when Susan tries to get Edie's confession with a wire. However, Susan's final scene in season two was lame when she was waiting for Mike to return to propose. Season three sent Susan downhill when she awaits for Mike to awaken from his coma and starts dating a British man named
Ian Hainsworth
. Susan's whole role during season three was her stuck having to pick between Mike and Ian and ending up making the wrong choice only to end up with the right. Season four was surprisingly worse when all she did was be all happy after being remarried with a baby son on the way. However, the season finale was really interesting when she came home to have sex with a man who was not Mike. Only three things it could be, Mike died, Mike and her are divorced, or she is having an affair. In season five, it is revealed Susan and Mike divorced and Susan's role starts to turn around. However, this doesn't last and she goes back to her suckish role like in seasons three and four. Season six did not surprise me at all when it was Susan instead of Katherine to marry Mike. Susan, for season six and seven had a horrible role but season eight changed when Susan starts to go crazy about the murder of
Alejandro Perez
. Then when Mike is shot and killed, Susan expierences life as a widow similair as Bree did in season two when Rex died. Susan turned out good when the show ended but she was never the same after the end of season two.
Lynette Scavo (nee. Lindquist)
Lynette Scavo
is the bitchiest bitch of all the bitchy bitches. In season one, Lynette was more annoying than

anything I have ever heard. She does nothing but complain about her kids, you know what, if you were gonna complain, than why have them? Lynette's storyline also sagged and had lact of interest unlike rest of the housewives, Susan, Bree, Gaby, and Edie. Season two was just the same when Lynette went back to work and hardely spent anytime with the other housewives, however, when Lynette thought Tom was having an affair in the season finale only to find out Tom has another kid, Lynette's roll starts to turn around. Season three with Lynette started to turn around when she was clashing with the mother of her stepdaughter, Kayla. Then the scene where Nora is shot and she yells at Carolyn Bigsby and later when Lynette tries to expose the pedophile who moved onto the street into Mary Alice's old house. Then in the finale when Lynette found out she had cancer and her achoholic mother moves in to take care of her. Season four was getting good with Lynette as her cancer was taking over her and her mother drove her crazy. When Lynette beat her cancer though, it didn't surprise me because why would they kill off the second lead housewife. Lynette's misery wasn't over though (which made me happy), Kayla was not done spinning her head completely around. Lynette being framed for child abuse was perfect, Kayla blackmailing her, even better, then they just had to write out Kayla which made Lynette's roll horrible again. Season five was so boring with Lynette, so what, she has teenage sons and is being put through hell, that's how Bree was in seasons one and two and that's how Susan will most likely be when MJ is that age. Season six wasn't much better either when she was pregnant with twins, I'll admit it was sad when one died and it was funny when Lynette was suing Carlos, but season four was the best with Lynette so far. Season seven was really boring and lame except the finale, Tom finally got some brains and left that cold stone bitch. Season eight with Lynette was so much better, Tom started dating Jane and Lynette and Tom grew apart more and filed for divorce. The sucky part was though that they had to reconcile. Lynette was only good in seasons four and eight, but I hate her all together.
Bree Weston (nee. Mason, formally Van de Kamp & Hodge)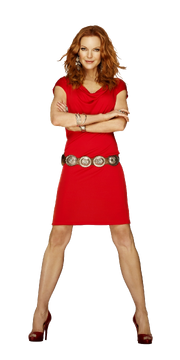 Bree Van de Kamp
was the best fucking lead housewife ever. Bree starts the show as the perfect Nancy Reagon on steroids until her husband, Rex asks for a divorce. Bree's life tumbles upside down when her children rebell against her and her husband cheats on her when she refuses to grant him a divorce. Then Bree starts dating George Williams and blows his toe of with a pocket pistol, couldn't have been better. Then Bree forgives Rex but refuses to let him get away with the affair which humiliates him, serves him right. But when George started changing Rex's medication which leads to his surprising death, Bree finally showed some actual emotion which was a perfect way to conclude the season. Season two was even better when Bree started to have a nervous breakdown. Bree's rivalry with her mother-in-law was funny and the way Bree made a scene at Rex's funeral about his tie was funny. Then Bree made the misake of dating the man who murdered Rex, George Williams. It was also funny when Rex was reburried and Bree was furious that Rex thought she killed him. Bree yelled at Susan, Lynette, Gaby, and Edie about how she was always there for him and he would think she would do this. It was a little over the top though when she threw her wedding ring in though. Bree then finds out though that it was George who killed Rex and she left George. But when George commited suicide with an accidential overdose and Bree did nothing but watch him die was perfect and George got exactly what he deserved. Bree's life became even worse when she becomes a raging achoholic and her children Andrew and Danielle start to treat her like shit which is completely uncalled for. Bree goes to AA meetings and starts dating a bisexual which was funny, but her gay son should rot in hell for seducing him though. Bree made the right choice on dropping Andrew off in the middle of no where and not looking back. Bree concluded season two is such a funny style when she checked into a mental hospital but broke out to save her daughter, Danielle from being killed by her evil boyfriend. Then Bree's life starts to turn around when she accepts to go on a date with her new friend, Orson Hodge. Season three, though not as good, was still great, Bree marries Orson after six months but is shocked to learn that he was accused of killing his first wife. Then when Bree is a little disturbed my her new mother-in-law, Gloria, who is hiding something, really creepy and mysterious. Bree clashes with Orson's ex-wife, Alma is good. The season got a little creepy when Gloria tried to murder Bree. Season four was amazing when Bree had to fake the pregnancy so she could raise her grandson as her own. It got even better when Bree kicked Orson out for running over Mike Delfino. And when Orson and Edie had an affair, I was ready to cry. However, I did not like it when Bree, Susan, Gaby, and Lynette gave Edie the boot. Season five was not a good year for Bree in my opinion. I felt she was becoming that annoying, uptight shrude that she was in season one. Her storyline however did progress when she and Orson were having marital problems. Orson was stealing from neighbors and Bree and Karl Mayer were hiding Bree's possessions so she could divorce him. Season six was wonderful. You never saw Bree this way before when she was having an affair with Karl Mayer. Then the stupid writers just had to kill Karl off... BIG MISTAKE! I did like it that Bree and Orson reconciled but I hated Bree's stepson for blackmailing her, then to make matters worse, Orson left Bree. Season seven really sucked except for the Bree Van de Kamp storyline. Bree is now in her mid fifties and just got divorced, so now she starts dating her thirty-five year old contractor. It was kind of stupid though when Keith found out he had a son and moved to Florida. Then Bree starts dating Chuck Vance. I liked him. Season eight was absouloutly amazing, Bree and Chuck break up when he proposes so he starts harrassing her and then he finds out that she covered up a murder. Then Chuck gets killed in a hit and run and Bree and her ex-husband rekindle their former romance. The Bree finds out how phycotic Orson really is and that he killed Chuck and she is so disgusted. Bree being on trial was good and then Karen McCluskey confessed to murdering Gaby's stepfather. I was happy when Bree got remarried to Trip Weston because I felt that was a wonderful way to end her story.
Gabrielle Solis (nee. Marquez, formally Lang)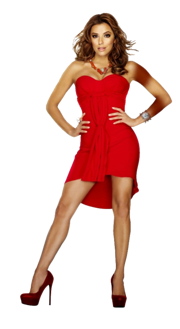 Gabrielle Solis
was one of the best housewives that Desperate Housewives ever had. Gabrielle always had interesting storylines such as in season one when she was trying to hide her affair with her teenage gardner from her rich and powerful husband Carlos. I love how Gaby later on got pregnant and never found out whose child it actually was- either her husband Carlos's or her lover John's. Season two was good when Gaby was finally starting to except motherhood but her husband was in jail so he couldn't kill his wife for having an affair. Then when Gaby miscarries but still wants a child. I loved that bitch of a stripper who screwed Gaby and Carlos out of the baby they had adopted. Then they tried surrogacy with their maid Xiao-Mei. You never would have expected that in the season two finale, Carlos had an affair with Xiao-Mei and Gabrielle kicks Carlos straight out the door. Season three was Gabrielle's best year EVER!!! I love how Gaby and Carlos have a really messy divorce and do anything they can to tick each other off. Then after her long and messy divorce is finalized, she finds love in the new mayor of Fairview, Victor Lang.  I never trusted Victor though because he was a stupid politician and I knew he was up to something. Then in the season three finale when Gaby and Victor get married and Gaby overhears him talking to his father about how he only married Gaby so he would get the Latino vote to become mayor. I was so happy to see Gaby jump right in bed with her ex-husband Carlos. Season four was also good for Gaby because she and Carlos were falling back in love and Gaby had to hide her affair from her new husband Victor and Carlos had to hide the affair from his new fiancee Edie. Then Carlos finally had the courage to leave Edie and Gaby was lucky enough to have Victor die in the tornado. It was so sweet when Gaby and Carlos got remarried at the hospital. Season five for Gaby was not the best, I didn't really like how she gained all that weight and had two obese daughters. I mean I love her daughters, especially Celia but Gaby wasn't the same anymore, she wasn't Gaby. That is, until Carlos gained his sight back and became a businessman again and Gaby lost her weight and was rich again. Then in the season finale, Gaby and Carlos take in Carlos's niece Ana Solis...... Season six was great with Gaby, Gaby now gets to experience raising a teenager and she does not like it. Then Gaby meets her former lover again and he wants to restart their affair but she does not. Then John kisses Gaby and Ana see's it and nearly tells Carlos but decides not to since it would crush him. Gaby's storyline got really got better when she was combined into new housewife, Ange Bolen's storyline. Gabrielle has to save Angie's son Danny from an eco terrorist. Angie and Gabrielle's storyline ends in a great way where Gabrielle saves Danny from the terrorist and Angie blows up the terrorist with a bomb. Season seven with Gabrielle was filled with a bunch of nonsense. Gabrielle and Carlos find out that their eldest daughter Juanita is not actually there's and that their daughter is really Grace Sanchez. The writers must have been smoking crack when they thought of that storyline. It was absouloutely awful. However, after the whole Grace storyline was over, the season got better when Gabrielle went back to her home town and starts talking about her evil stepfather Alejandro and then he comes back and nearly rapes Gabrielle only for Carlos to kill him with a candle stick and Susan, Lynette, and Bree help cover up the murder. Season eight was great for Gabrielle, storyline wize I mean, her life was screwed up that season. Gaby has to take care of her family when her husband becomes addicted to alchohol. Then Carlos quits his job and Gaby has to provide for her family. The roles are now completely reversed from the original season but the series ended quite well when Gabrielle and Carlos move to a mansion in California. I about cried.
Mary Alice Young (formally Angela Forrest)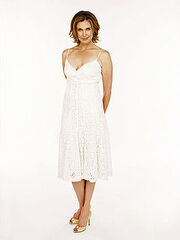 Mary Alice Young
was not my favorite housewife. I did like her more than Lynette Scavo however whom I absouloutely dispised. Mary Alice was just never that important to me because she was never really on the show. I also do not like her because I feel that committing suicide is a really selfish thing to do and it just makes me sick. She abandoned her husband and son who turned out horrible years after her death. Mary Alice also ditched her four best friends and they had to make do with the secondary housewives like Edie Britt, Katherine Mayfair, and/or Renee Perry. In season five when Edie took over the narration, I loved that because it was different from the regular voice you would always hear at the beginning of every episode. Mary Alice was also a cold blooded killer, she killed the biological mother of her son Zach when she was ready to be a responcible mother. Then she just shopped up the body and shoved it in Zach's toy chest and buried it under her pool... GROSS!!! Season three also had her her best friend's late husband Rex Van de Kamp as the narrator which was good since that also had a different voice. I'm just glad that after season two, Mary Alice's part in the show decreased extreamly. Then when they made the Young's make a huge come back, Mary Alice became more notable again, but now she has to share the role with her widower's new wife Beth Young. My point is, I hate Mary Alice Young.
Secondary Housewives
There are five secondary housewives in
Desperate Housewives
who have maintained important roles throughout different time periods of the series. These housewives are not as important as the leading five. The secondary housewives also do not appear in every season. They also do not always spend all their screen time with the other housewives. Some housewives are used as the center of the season mystery like in seasons two, four, and six.
Betty Applewhite
was the center of the mystery for season two,
Katherine Mayfair
was the center of the mystery for season four, however unlike other mystery housewives, Katherine remained a housewife for the following two seasons.
Angie Bolen
was the center of the mystery for season six. Other secondary housewives were just used as extra's for the lead housewives, an example of this is with
Edie Britt
and
Renee Perry
. They were housewives from seasons 1-5 and seasons 7-8 respectively. They were close friends to Susan, Lynette, Bree, and Gabrielle but not always involved in every activity they do together. Now here is my opinions for those housewives,
Edie Britt
was on the show for seasons 1-5 and was amazing. Edie was the closest secondary housewife to being a lead housewife as she spent the first five seasons being the "fifth housewife" until her death in the fifth season. Edie accomplished a lot during her five years on the show. Edie managed to date Susan's first ex-husband, burn down Susan's house, start dating her ex-boyfriend, get engaged to Gabrielle's ex-husband, have an affair with Bree's second husband, get kicked off the lane, get married for the third time and return to the lane, survive nearly being strangled to death by her crazy husband, and then die a painful death from crashing her car into a utility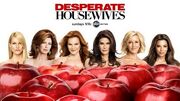 pole and getting fried by a powerline.
Betty Applewhite
is the next secondary housewife to be introduced on the show. Betty spent the least time with other housewives, she never even spoke to Lynette Scavo or Gabrielle Solis during her time on the show. Betty was introduced at the end of the first season and was a the mystery of the second season. Betty was trying to hide her son that was accused of killing a girl when it was really her other son. I was glad when Betty left the cast at the end of season two as she was awful.
Katherine Mayfair
is the third secondary housewife to be introduced but she was the second most notable. Katherine was the center of the mystery for season four, the "sixth housewife" for season five, and the main antagonist of season six. Katherine has pulled a lot of stunts throughout her time on the show such as shooting her first ex-husband, getting engaged to Susan's ex-husband Mike, having a nervous breakdown when Mike leaves her for Susan, and expierencing lesbianhood. Katherine makes a return in the season eight finale to reveal she is no longer gay and she is filthy rich.
Angie Bolen
is the next new housewife to be introduced. Angie was mystery star for season six and only appears that season in twenty out of the twenty-three episodes. Angie was amazing and such a great person. I hate that she was written out after only one season. However, she was an eco terrorist and wanted by the FBI. The final housewife to be introduced to the show was
Renee Perry
. Renee was brought into the show for the final two seasons as a replacement for Edie Britt. Renee tried to be the new Edie but she did not succeed. She came on to the show recently divorced and she gets remarried in the series finale to her season eight boyfriend. I felt that Renee was neglected during season eight though.
Edie Williams (nee. Britt, formally McLain & Rosswell)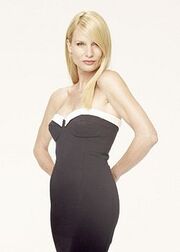 Edie Williams
is the best secondary housewife of all time and even better than all the primary housewives. Edie is more than a housewife to me, she would rather go clubing and hook up with random men instead of staying at home and raising a family. In season one, Edie was amazing when she battled with Susan for the love of Mike Delfino. Edie, sadly, lost. And to make things worse, in the series premiere, Susan "accidentally" set Edie's house on fire. Edie got her revenge in season two though when she starts dating Susan's ex-husband Karl Mayer. Also, with Edie being divorced twice, we all know she plans on marrying a third time. I loved it when Edie was with Karl, but I wasn't to surprised when Karl cheated on Edie. But I was surprised when it was with Susan, ALSO, Karl was remarried to Susan so she could get health insurrance for a surgery she needs. I loved it when Edie found out and makes Karl throw her a lavish wedding. Then to make things even better, he leaves her and when she was prepared to kill him with her rake, he drives out of their drive way but the front of his car is hit by a garbage truck. I couldn't stop laughing. Then Edie got her revenge on Susan by setting her house on fire since in season one, Susan did it to Edie. Edie's role became much bigger in season three and her family and realationship life is explored. The season starts with her nephew Austin moving in with her and he is a bad boy. Edie also starts dating Mike which is great because I always wanted them to be together. Edie later on realized though that she didn't like Mike as anything more than a friend so she breaks up with him which was disopointing. Then Edie's first ex-husband drops off her son to visit for two weeks which is great but not as great as when Edie starts a relationship with Gabrielle Solis's ex-husband Carlos. I loved Edie and Carlos's realationship but like all of Edie's other realationships, you know it wouldn't last. Edie and Carlos break up in the season three finale at Carlos's ex-wife, Gabrielle's wedding. Then Edie committs suicide by hanging herself and I was like... NOOOOOOOOOOOOOOOOOOOOOOOOO!!!!!!!!!!!!!!!!!!!!!!!!!!!!!!!!!!!!!!!!!!!!!!!! I was so glad that in the season four premiere it turned out that it was fake and just a way to get Carlos to take her back. The thing that was messed up for Edie is that while Edie and Carlos were engaged, Carlos was having an affair with Gabrielle who is now married to the mayor, Victor Lang. Neither Edie nor Victor were happy to find out about the fair and I was glad they knew they had to make Gabrielle and Carlos suffer. I was glad though when during the tornado, Gabrielle and Edie made up as friends since they are nearly the same person in a way. They have a lot of similiarities. Edie's conquest for one of the housewives husbands was not over yet though, Edie did the most shocking, and unexpected thing ever, she had an affair with Bree's husband Orson Hodge. I was so shocked but I was also so thrilled. I was just waiting for her to hook up with Tom Scavo. I loved Edie and Bree's conflicts about the entire situation. Edie did however go to far when she blackmailed Bree with the secret of Bree's "son's" biological parents. Bree decided she has had enough and she, Susan, Lynette, and Gabrielle all marched over to Edie's house and blackballed her out of town which I found stupid because no one was ever as good as Edie. Season five was a relief however when five years later, Edie returns but this time with a new husband. Edie was great this season but I found her new husband suspecious. I loved how Edie and Susan finally reconciled their long time rivalry and finally became friends. I also love how Edie wanted to know more about her husband so she did research. I was furious when Dave nearly strangled her to death when she wanted to tell the police. Edie then died from a car crash and I was so mad. I felt my life was over, but Edie did get a peaceful death as she will always be on Wisteria Lane and she will always be remembered.
Betty Applewhite
Betty Applewhite
was the WORST housewife of all time. Her character was just to creepy and pathetic and didn't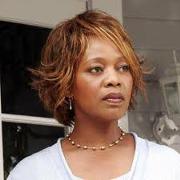 have as a much of a major build up. I was really disappointed with that storyline and I found it quite racist because the last thing a dark skinned person wants to see is one of their children locked up in a dungeon. Betty was just naturally horrible too. Betty never interacted with the other housewives either. She only talked to Susan a few times when Susan took piano lessons from her. Edie only met Betty when she sold them the house. Bree had the most interaction with the Applewhite family since Bree's daughter Danielle dated Betty's older son Matthew. Betty never spoke to Lynette Scavo or Gabrielle Solis on the show. Also, Betty hid the dead guy who broke into their house in a car, that was really stupid because they left the car in front of their house. I was just disgusted. Paul Young wouldn't even do something that stupid. I was jumping for joy when Betty Applewhite moved off the lane in the season two finale. Also, she didn't seem to care when her son Matthew got shot by a police chipper, what a nice mother... NOT!
Katherine Mayfair (formally Davis)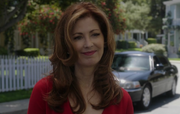 Katherine Mayfair
is the second most notable secondary housewife and the second best one at that. Katherine had some of the best storylines Desperate Housewives ever had. Not to mention, Katherine had three seasons to provide joy for the views and she returned in the series finale. Katherine was the main mystery housewife of season four but unlike Betty Applewhite, she returned for seasons five and six as a regular (secondary) housewife. Season four was not my favorite season for Katherine but it had its moments. I loved the season finale when Katherine be rid of her ex-husband Wayne and she shot him in the heart which is what exactly what he deserved. Season five with Katherine was great, when Katherine felt she had nothing left, a recently divorced Mike comes into Katherine's life. They were a great couple together and it drove Susan crazy which was awesome. Most viewers hated the Mike/Katherine realationship but I thought it was new and original. I was glad when in the season five finale they didn't reveal who the mystery bride was because they gave us a chance to guess between Susan or Katherine. I was furious in season six to see Mike and Susan get remarried. But it all worked out for the best because Katherine had an amazing storyline. I loved Katherine's nervous breakdown storyline where she did everything she could to tear Mike and Susan apart, but she was unsucessful. Then after she and Susan finally make up, Katherine becomes a lesbean and has a stripper move in with her which was a great twist. I was really disopointed however when Katherine and her lesbean lover were written out five episodes before the season even ended. I was glad in the series finale that Katherine reprized her role for all the fans who loved Katherine but I didn't like that she was no longer gay. That was really interesting. In the end though, her life turned out quite okay with her being rich and living in Paris, France.
Angie Bolen (nee. de Luca)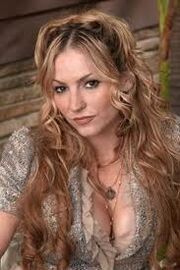 Angie Bolen
was the mystery housewife for season six and might I add, an excellent one at that. I loved Angie's entire storyline when she, her husband, and son moved to Wisteria Lane running away from something awful. Unlike Betty Applewhite, Angie maintained a good communication role with the other five housewives of that season. Angie and Susan started out as enemies when her son was accused of strangling Susan's daughter. They however resolve these issues when the police find evidence that it would have been impossible for Danny to have done it. The one housewife that Angie never got to know was Lynette Scavo. They talked to each other in the season premiere when Angie had Susan, Lynette, Bree, and Gaby over to her house but never again after that. Angie and Bree had a rather complicated realationship. Bree is not fond of Angie for being completely open and sometimes impolite. However, Bree and Angie become friends when Bree fires her assistant Katherine and needs someone to take her place so she hires Angie which was a bright idea because she was a great cook. Angie and Gabrielle's realationship was probably the best realationship Angie had with any of the housewives. Mid way through the season, Angie and Gabrielle's storyline sort of combine when Angie's son and Gabrielle's niece start dating. Gabrielle is at first against it because she hear's the Bolen's talking about a secret that they are hiding but end up revealing it to Gabrielle and she promises to help protect them. Angie and Katherine had about two episodes together when Katherine was having a nervous breakdown, Angie tricked her into thinking that Angie hated Susan as well so Katherine wouldn't report Susan for shooting her with Angie's gun which is in her real name. The season was just really good. Then when Angie's former lover, Patrick returns to kidnap Angie and kill Danny, it was great. When Patrick had Angie make a bomb to put in her house to kill her son. Angie was smart enough to put the bomb in the detenator and Patrick and his car exploded and he was killed. I couldn't stop laughing.
Renee Faulkner (formally Perry)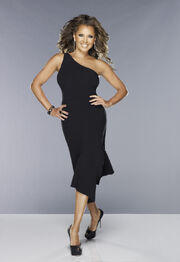 Renee Perry
was written into the show for seasons seven and eight as a replacement for Edie Britt. The writers tried their best but Renee was never as good as Edie. Renee was brought into the show at the beginning of season seven recently getting divorced from a player on the Yankee's. Renee fled New York when her husband said he was having an affair with his agent's assistant. I was not impressed. Their divorce was so unoriginal. It was like Susan's first divorce, her husband cheated on Susan with his secratary. Renee's storyline was a little mysterious though since it was revealed that she and Lynette's husband (Lynette was Renee's college roomate) Tom did something over twenty years before. When it is revealed that Renee and Tom slept together when Lynette and Tom briefly broke off their engagement, I started to worm up to the Renee character since Edie had brief flings with Karl, Mike, Carlos, and Orson, well she was never with Tom and he was the only one left so Renee had to take him. I love how Renee cares about her friendship with Lynette very much but she doesn't do the same with her new friends Susan, Bree, and Gabrielle. Renee seems to have a close bond build up with her friendships with other housewives progress. Renee eventually becomes "one of them" even though she is a self-concieted jerk, but then again, Edie was in their group for five years. You can really see that the writers tried to make Renee the new Edie. They even had Renee move into Edie's old house from when she died and her crazy husband was incarnated. In season eight however, Renee's character was neglected from the show and she was hardly in the episodes. Even her new realationship with Ben Faulkner is a bit minor. I love that they get married in the series finale because Renee came on to the show divorced so they had to find her a husband. Well that is my opinion for all the housewives of Desperate Houswives. If you even bother reading this then I hope you enjoyed it.
Favorite Housewives to Most Hated Housewives
Husbands of Desperate Housewives
Favorite Desperate Housewives Husbands to hated husbands
Children of Desperate Housewives
Favorite Desperate Housewives kids to least favorite kids.
My Desperate Houses
4344 Wisteria Lane
I love this house because it just looks really cool.
4345 Wisteria Lane
I love this house also because it just looks really cool.
4346 Wisteria Lane
I like this house because it looks nice.
4347 Wisteria Lane
I like this house because Ida Greenberg lives here and later Mitzi Kinsky.
4348 Wisteria Lane
This house is just really nice.
4349 Wisteria Lane
This house looks really cool and I love it because the Solis's lived here.
4350 Wisteria Lane
I hate this house because Martha Huber lived here and it's to small.
4351 Wisteria Lane
This house is cool.
4352 Wisteria Lane
This house is cool.
4353 Wisteria Lane
This house is cool.
4354 Wisteria Lane
This house is cool.
4355 Wisteria Lane
This house is cool.
4356 Wisteria Lane
This house is okay.
4358 Wisteria Lane
This house is cool.
4360 Wisteria Lane
This house is cool.
4362 Wisteria Lane
This house is the best because Edie Britt lived here, Renee Perry lived here and it's just really nice.
My Favorite Scenes
(Dave is tying Susan up at the intersection where his wife and child were killed by her, she is very emotional. He has her son and begins to explain his plan...)
Susan

:

Try not to scare MJ when you bring him here. Dave

:

Actually, change of plans. Susan

:

What? Dave

:

MJ's staying with me. He and I are going to pull into that intersection. Just as Mike comes barrelling down that road. Susan

:

Oh my God. Dave

:

And you're gonna stay there, and watch, as Mike kills your child... just like you killed mine. I told you it was poetic. Susan

:

Dave, please. Please. I cannot imagine the pain you went through, but you can't do this. You can't kill my little boy! Dave

:

Shut up. Susan

:

What if your daughter could see you now?! Is this how you want her to see you?! As a monster who could murder and innocent child?! Dave

:

I'm not a monster...

Susan Mayer and Dave Williams in "If It's Only in Your Head"
(Dave walks to his car and waits. Later Mike is hurling down the intersection, Susan yells him but he does not hear her, she manages to get her hands free from the ropes that bound them and she yells his name again, she stands up as the car drives closer, she begins waving her arms at him drastically yelling for him to stop, he sees her and is confused, not knowing what is going on. It is too late, he has no time to break and Dave's car comes out from the intersection, Susan scremas in horror as the cars collide. Susan screams for MJ and walsk up to the wreckage. Both Dave and Mike are unconcious in their vehicles. Susan continues to run closer and yells for MJ again, she heres him call for her and she turns to him, relieved, she runs up to him and picks him up to hug him, he says that Dave told him to get out of the car. The fate of Mike then dawns on her but his car door opens, he runs up to them and hugs Susan as she carries MJ, the two kiss passionately.)
(Nora has just died having been shot by Carolyn and Lynette's hands are covered in her blood, she stares at Carolyn with a sad, judgmental look on her face...)
Carolyn

:

Well don't look at me that way, you know you wanted her dead. Lynette

:

How could you say that? Carolyn

:

Well, you told me about her and your husband after I made it pretty clear where I stand on whores. Lynette

:

I did not want this. Don't you dare say I wanted this. Carolyn

:

Shut up! Lynette

:

No, I will not shut up! What's the matter with you?! Carolyn

:

Have you not been paying attention?! My husband cheated on me! Lynette

:

Who cares?! Who cares?! We all have pain, everyone in here has pain, but we deal with it, we swallow it and get going with our lives! What we don't do is go around shooting strangers! Carolyn

:

She deserved it! Lynette

:

Well, maybe you deserved to be cheated on!

Lynette Scavo and Carolyn Bigsby in "Bang"
(The whole supermarket falls silent as all of the hostages sit, scared, in anticipation of Carolyn's deadly reaction. Lynette is taken aback and looks frightened, she protests that she shouldn't have said what she did and Carolyn says that she really shouldn't have, she aims the gun for Lynette and Art Shepherd grips a food can behind himself. Craolyn is ready to fire and Art throws the can at her head, she fires the gun in the shock and it hits Lynette in the arm, she screams in paina nd falls down, Craolyn drops the guna nd falls down too, Austin jumps on her and begins to wrestle her to the gun, she begins to gain the upper hand in the fight when someone picks the gun up, there is a fire and Carolyn is shot in the head, dead, it is revealed to be Maya, one of the hostages.)
(Bree realises that Matthew and Danielle are in the house and have taken the money from the safe, she quickly runs another way into the other room to head the off in front of the front door, Danielle asks her mother to move but she refuses, it is not long before Matthew pulls a gun on her...)
(There is a pause in Matthew as he points the gun at Bree, they stare at each other and Danielle is ever so worried, suddenly, there is the sound of a small smash, Bree and Danielle look over to the window where there is now a small bullet whole, Matthew does not look however, he falls to the ground with the bullet now in his heart, the blood pours down his chest and Danielle is pulled away by Bree who shields her from the body, the police burst in, Danielle realises he's dead and Bree cradles her as she screams in terror.)
(Lily is in the arms of the police and Gaby sees Libby step out of the car with Frank, ready to take Lily for her own...)
Gabrielle

:

No! No, no, no, no! No!Carlos

:

Gaby, wait.Gabrielle

:

You?! You don't even want to be a mother!Libby

:

Look, Frank quit using, and, uh, he got a good job down at the plant. He's really stepped up.Gabrielle

:

So?!Libby

:

Well, so, we're gonna give the whole family thing a shot. But I'll totally give you all your money backGabrielle

:

I don't want my money back, I want my baby!Libby

:

Come on, let's go.Gabrielle

:

Carlos! No! Carlos, what's happening?! No, no, no mam. You don't understand, you don't understand. This is our baby! No! We've been... we've been... feeding her! We...we've been bathing her! And we wake up in the middle of the night and we rock her! Which is crazy, because, if you knew me, I don't do that! I don't do that. And my husband... my husband, he sings to her! He sings. You can't take her away! It...it's too late! We've already fallen in love with her!... Carlos, do something!... No, you can't go, you can't! You can't take her! No! You can't take her! No! Don't take my baby! Don't take my... No! Please!

Gabrielle Solis upon Lily Helm being taken away from her in "It Wasn't Meant to Happen"
(Gaby is very hysterical and runs to the path, however, she is restrained by Carlos as she screams out for her baby. The car containing Libby and Lily drives further down the street and Gaby is left crying, screaming, terrorised in her husbands arms as the scene fades to Mary Alice's narration.)
(Dave comes home to a more than discomforted Edie who has just discovered Dave's true intentions on the lane due to a newspaper clipping she received...)
Dave

:

Edie?! Edie

:

I always why you were so determined to live on Wisteria Lane. You said you thought we'd be happy here. I wanted to belive you... And it turned out that you just wanted to be close to Mike Delfino. Dave

:

Who gave you that? Edie

:

Nobody gave it to me. I did research! You think I'm too stupid to do research?! Dave

:

Edie, listen, this doesn't mean anything. Edie

:

It's all there: the accident, Mike's equittle, even a little mention of how "David Dash" couldn't make it to the funeral because he had a nervous breakdown. Dave

:

Honey, look. Just give me a chance to explain. Edie

:

oh, so now you want to explain?... Okay, why don't you start by explaining...why you married me? Dave

:

I married you because I love you. Edie

:

No! You married me because you needed a cover story! So you could get close to the man who killed your family! Dave

:

That's rediculous. Edie

:

Yeah, it's insane! But that's why you did it. So what are you gonna do now? You gonna hurt him?...I mean, that's the only...logical explanation. And my only question is...what the hell have you been waiting for? Dave

:

Honey, you're not feeling well. Let's get you upstairs into bed. Edie

:

Tell me the truth you freak! Did you move us here to hurt Mike Delfino?! Dave

:

He destroyed everything I ever loved, and he was never punished. I need to make things right. Edie

:

Why?! Why did you have to do this?! We could have been so happy. Dave

:

What are you doing? Edie

:

I'm gonna tell him before you...before you do something stupid. Dave

:

Edie don't... Give me that... Give me-

Edie and Dave Williams in "A Spark. To Pierce the Dark"
(Dave grabs the phone and Edie wrestles him for it, unable to dile, he grabs her by the throat and begins to strangle as the phone drops and she struggles to push him away. The life begins to leave her, she gets lower to the floor, he let's go and she takes huge gasp, breathing in heavily, Dave is shocked that she is alive. She starts to get up and runs out of the front door, she gets into her car, crying heavily, and drives down the lane as she tearily diles frantically, Orson comes out onto the street and Edie is shocked so she swerves to avoid him, she crashes into a utility pole, but she is fine, she steps out of the car but touches the door that has been electrified, she falls to the wet floor and her fate is left a mystery...)
(Renee knocks on the door of the motel room just as Bree puts the gun to her head, she is clearly angry and begins yelling and looking around...)
Renee

:

Where is he? Bree

:

Who? Renee

:

Ben! The man you're trying to steal from me! Bree

:

I don't understand. Renee

:

Do you think I won't hit you?! I once slapped a waitress because she forgot my crutons! You are dead! Bree

:

Renee, please. You have to go. Renee

:

Ever since we met, you've been spouting those Sunday school phrases! Making folks think you're this...grand lady! Well I got your number now! And you are nothing but a middle-aged skank in a Nancy Reagan nightie!... Why do you have a gun?... Bree, I asked you a question. Why is there a gun on the table? Bree

:

No, don't read that! Renee

:

...Bree?!... Bree

:

Please, go. Please. Renee

:

Where you actually gonna-?... Oh my God.

Renee Perry saves Bree Van de Kamp in "What's to Discuss, Old Friend?"
(As Bree tears up having Renee read her suicide note, Renee realises what her friend tries to do, she hugs her, relived that she got there in the nick of time.)
(Katherine is in hospital after having stabbed herself, thinking that Dylan thinks that she married Mike when in fact, Susan did, she is happy when her daughter arrives and they begin to talk...)
Dylan

:

Hey, mom.Katherine

:

Dylan? What are you doing here? I asked you not to come.Dylan

:

I had to. You were hurt.Katherine

:

Have you been to the house?... Oh, I'm so sorry. Mie wasn't there to welcome you. He's away on business.Dylan

:

No, he's in jail. You told the police he stabbed you.Katherine

:

I...never said that. I told you, Susan attacked me.Dylan

:

Then why did the police arrest Mike?Katherine

:

I don't know. Maybe he...confessed to protect her?Dylan

:

Mom. Susan's his wife.Katherine

:

That's ridiculous. Who told you that? Susan?Dylan

:

No, Mike. They let me speak with him. Mom, Mike is in jail and that's not right if he didn't do anything....Mom,...did you stab yourself?... Mom, did you?Katherine

:

...I asked you not to come.Dylan

:

Oh, mom.Katherine

:

Honey, you don't understand. Susan trapped him. Filled his head with lies. I was gonna save him. He knows why I did it, he wants this... What is she doing here?Susan

:

I want to help you, Katherine.Katherine

:

...I have to get to Mike... He's expecting me...for, ah...Nurse

:

I told think so.Katherine

:

Please! I have to go!Dylan

:

Mom, please!Katherine

:

Everything's gonna be wonderful!

Katherine Mayfair's menatl breakdown in "Boom Crunch"
(Katherine runs out of the hospital room and into the hall as the nurse, Dylan and Susan follow her. The nurse tries hard to restrain her but Katherine yells, she runs down the hall, wanting Mike, as staff try to stop her, they say she needs help and she cries, collapsing in a heap on the floor, devastated after putting up a struggle.)
(Mrs. McClusky is on the stands in the courtroom at Bree's trial, Trip, Bree's lawyer, belives she is up there to descredit Renee, however, Karen begins a story of her own...)
Karen

:

Let me tell you something about a neighborhood. Trip

:

Okay... Karen

:

It's not just a bunch of houses in the same place. It's a community. It's... lives that are connected. People who care about each other... Trip

:

That's beautiful, but- Karen

:

I know that sounds sappy, but damn it, it's true. And these wonderful... people I've lived beside... they're my family. D.A. Stone

:

Your honor, I'm not sure what we're getting from this. Karen

:

Oh, you will in a minute honey. When you're in a family like me and the girls, you protect each other. It's just the way it has to be. So when, uh, Gaby's stepfather came back... After everything that he'd done to her... Trip

:

And what do you mean by that? Karen

:

It's no secret he abused her when she was a kid. D.A. Stone

:

Objection! Judge Conti

:

Overruled. Karen

:

So that night, when I saw him creeping around the house... I followed him in, I picked up the candlestick, and I killed that son of a bitch!

Karen McCluskey lies in court in "Give Me the Blame"
(There is an uproar stirred up in the courtroom as the whole place is shocked at the confession, Karen sits there smiling at what she has done for her friends.)
(Mary Alice is chopping carrot sticks for Zach when there is a knock at the door, she walks over to it and places the knife on a table near the stairs. She opens the door to find Zach's real mother, Deirdre, and is shocked to see she has returned, her and Paul sit with Deirdre to talk...)
Deirdre

:

You did a good job covering your tracks. I had to spend alot of my father's money hunting you down. Mary Alice

:

Congratulations. You found us. Deirdre

:

You know, I never told the police what happened. Paul

:

You didn't? Deirdre

:

They would have put Dana in foster care, or worse: given him to my father. So I kept our little secret. Paul

:

Well, we appreciate that. Deirdre

:

I mean, I guess you can see, I've gotten myself cleaned up. Mary Alice

:

Yes, you look lovely. Deirdre

:

I'm not the same person you knew back then, Angela. I'm in a good place now. Mary Alice

:

You can't have him. Deirdre

:

Just because I didn't go to the police before, doesn't mean I can't do it now. Mary Alice

:

Zach is our son. Deirdre

:

His name's Dana. Mary Alice

:

If you think I'm giving my baby to some junky, you're crazy! Deirdre

:

He's not your baby! Mary Alice

:

Look, you can't-! Paul

:

Let's just calm down! Deirdre

:

You used to be so high and mighty back at the clinic! Looking down on us, poor degenerites! Pretending you want to help but what you really want is to feel superior. You self-righteous bitch. Mary Alice

:

You're still using aren't you? Deirdre

:

Go to hell!... What are you doing?! Mary Alice

:

Let me see your arms! Deirdre

:

I said I'm clean! Paul

:

Take it easy! Mary Alice

:

Where do you think you're going?! Deirdre

:

I'm getting my son and I'm taking him home! Mary Alice

:

Paul, stop her. Paul

:

Please! Come on! Deirdre

:

Get your hands off me! Paul

:

Get down! Get down! Mary Alice

:

We raised him! We're his parents! Paul

:

Come on. Come on. Mary Alice

:

Paul! Deirdre

:

Don't worry. I'll give him a good home.

Mary Alice and Paul Young confront Deirdre Taylor in "One Wonderful Day"
(Deirdre drops the fire-poker that she used to knock out Paul and makes her way to the stairs, Mary Alice panicks and grabs the knife that she placed down earlier, she draws it fast and plunges it into Deirdre's stomach, the girl is shocked, as is Mary Alice, Deirdre dies as Paul awakes and sees what has happened, Mary Alice stands there, not knowing what to do...)
R.I.P Desperate Housewives Characters
With Desperate Housewives now over, I am making a place on my User page to say so long to my favorite Desperate Housewives characters that have died over the course of the show. To me, R.I.P stands for two things, for characters that died that I love, "Rest In Peace", for characters I hate, "Rot In Pieces"!
Rest In Peace
Rot In Pieces