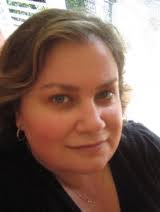 Valerie Ahern
is an American television screenwriter and producer.
Career
She has written episodes for a number of television series since 1995 including The Young and the Restless, Clueless, Dawn Together and The Crew.
She has also served as Executive Story Editor for many episodes of Clueless and story editor for Married with Children. She has also produced an additional five episodes of Hot Properties. Her writing partner is Christian McLaughlin.
Desperate Housewives
She has written an episode for Desperate Housewives.
Season Three
External links
Ad blocker interference detected!
Wikia is a free-to-use site that makes money from advertising. We have a modified experience for viewers using ad blockers

Wikia is not accessible if you've made further modifications. Remove the custom ad blocker rule(s) and the page will load as expected.